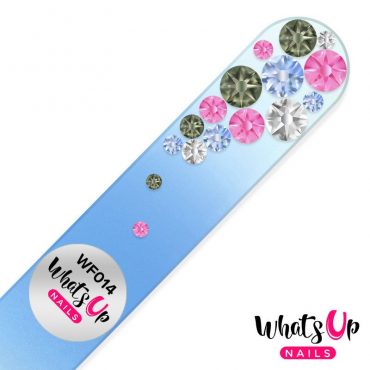 Whats Up Nails – Glass Nail File...
£8.00
File your nails in style with this gorgeous light blue glass file styled with tanzanite, pink, and clear Swarovski crystals. Supplied in velvet sleeve.
Length: 5.32in (135mm)
Made with SWAROVSKI® ELEMENTS in Czech Republic
All nail files are superior quality and made by Czech craftsmen in historic Prague. Using shimmering SWAROVSKI crystals for color highlights and backed by a great warranty, you really can't find a better glass nail file.
Mont Blue stands behind their products and all files come with a lifetime warranty on file surface and a one (1) year warranty for all crystals. Unfortunately, this warranty does not cover breaking of the glass file due to dropping or misuse.
Out of stock
Get an alert when the product is in stock:
Compare