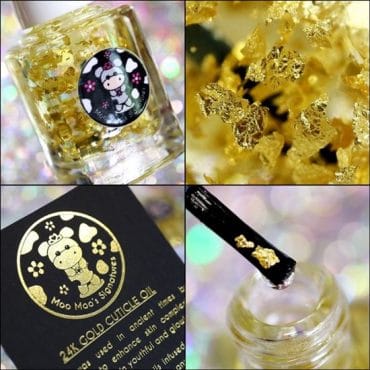 Moo Moo's Signatures – 24K Gold Cuticle...
£10.50
 New product
"Gold was used in ancient times by Cleopatra to enhance skin complexion and keep her skin youthful and glowing."
Natural nutrient-rich oils infused with 24K gold flakes, essential oils and Vitamin E. This non-greasy formula helps to revitalize, strengthen and brighten cuticles and nails. It absorbs quickly and leaves a mild lemon scent on your hands. Apply few times a day on cuticles and nails for best results.
Cruelty-Free & Handmade in Singapore.
For external use only.
In stock
Compare