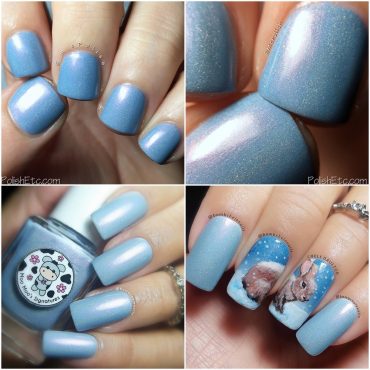 Moo Moo's Snow Bunny – Bunny Line...
£9.00
There's snow everywhere! Meet this Snow Bunny as part of our Bunny line, just like our Bunny Returns.
A light cornflower blue holo with tiny pink flakies and rosy pink shimmer.
Swatched by @nailsannagorelova, @lovevarnish, @veryemily, @lakkomlakkom @nilnails @bombchelenails @mcpolish (Instagram)
Moo Moo's polish is 12ml per bottle, Big 4 Free. Every polish is hand-blended from Singapore.
In stock
Compare