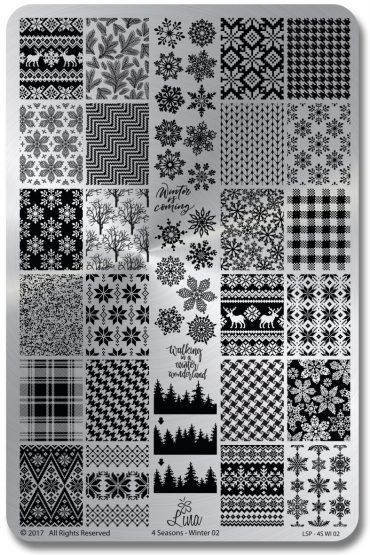 Lina Stamping Plates – 4 Seasons –...
£12.25
Let it snow, let it snow, let it snow, because we have the perfect plate for you!!!
Let's say "Hello Winter!" and show the most beautiful snowflakes while also knitting some chic/classic sweaters with a Nordic style onto your nails with our gorgeous Winter 02 plate!!!!
In stock
Compare