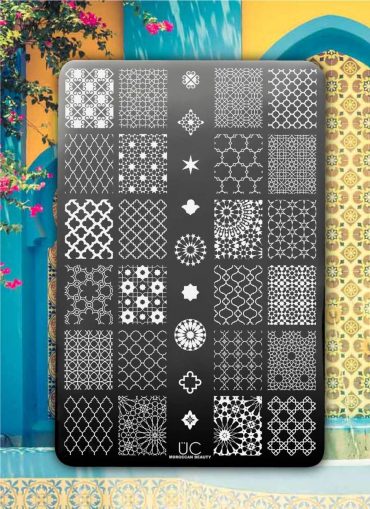 Moroccan Beauty – UberChic Nail Stamping Plate...
£12.75
Take a trip! We got so inspired by the incredible patterns of Morocco we just knew we had to make a plate. Full of airy, light and delicate patterns – this plate is a must-have for your summer nails! Mediterranean vibes and coastal chic all wrapped up in patterns that will make you wonder why we didn't make this plate sooner!
Technical stuff:
The designs are engraved on high quality stainless steel and can be used over and over again – never wearing out.
In stock
Compare