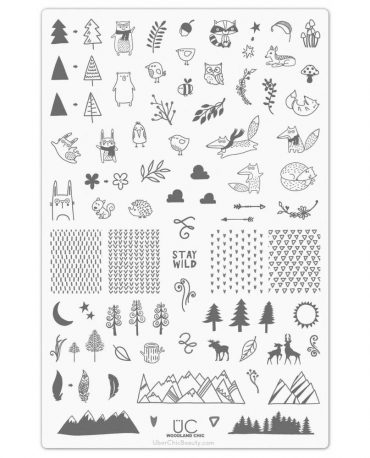 Woodland Chic – UberChic Nail Stamping Plate...
£12.75
Cute woodland creatures and chic on-trend accents – this is going to be your newest obsession. I actually designed this plate after working on decorations for my son's nursery. The woodland theme just spoke to me so I knew a plate must be made. I hope you enjoy!
Technical stuff:
The designs are engraved on high quality stainless steel and can be used over and over again – never wearing out.
In stock
Compare