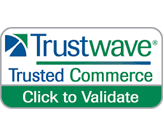 This privacy policy describes how www.nail-artisan.co.uk protects and makes use of the information you give to the company when you use this website.
If you are asked to provide information when using this website, it will only be used in the ways outlined in this policy.
The policy maybe updated and the latest version is published on this page. Your continued use of the site following the posting of changes to this policy will be deemed your acceptance of those changes.
If you have any questions please email us at [email protected]
Introduction
We gather personal information from users only if they voluntarily submit such information to us and we use certain information about our customers in order to provide relevant products & services. It is not essential however to visit our site and provide personal information. Users may visit our site anonymously.
Cookies
Our site may use "cookies" to enhance our customers experience. The customers web browser places cookies on their hard drive for record-keeping purposes and sometimes to track information about them. You may choose to set your web browser to refuse cookies, or to alert you when cookies are being sent, if you do so, note that some parts of the site may not function properly.
Nail-Artisan, collects and uses our customers personal information for the following purposes:-
– To improve customer service. Your information helps us to more effectively respond to your customer service requests and support needs.
– To personalize user experience. we may use information in the aggregate to understand how our users as a group use the services and resources provided on our site.
– To improve our site. We continually strive to improve our website offerings based on the information and feedback we receive from you.
– To process transactions. We may use the information users provide about themselves when placing an order only to provide service to that order. We do not share this information with outside parties except to the extent necessary to provide the service.
– To administer a content, promotion, survey or other site feature.
– To send users information they agreed to receive about topics we think will be of interest to them.
– To send periodic emails and newsletters.
Controlling Information
The email address users provide for order processing, will only be used to send them information and updates pertaining to their order. It may also be used to respond to their inquiries, and/or other requests or questions. If the customer decides to opt-in to our mailing list, they will receive emails that may include company news, updates, related product or service information, etc. If at any time the user would like to unsubscribe from receiving future emails, we include detailed unsubscribe instructions at the bottom of each email or user may contact us via our site.
Security
We always hold your information securely, and security safeguards have been put in place to ensure it stays that way.
We also follow strict guidelines to ensure we work with all personal data in line with the data protection law (GDPR).
By using this site you are agreeing to the of terms of the policy. If you do not agree with this policy, please do not use our site.
Cookies In Use on This Site and How they Benefit You
Our website uses cookies, as almost all websites do, to help provide you with the best experience we can. Cookies are small text files that are placed on your computer or mobile phone when you browse websites
Our cookies help us:
Make our website work as you'd expect
Save you having to login every time you visit the site
Improve the speed/security of the site
Allow you to share pages with social networks like Facebook
Continuously improve our website for you
Make our marketing more efficient (ultimately helping us to offer the service we do at the price we do)
We do not use cookies to:
Collect any personally identifiable information (without your express permission)
Collect any sensitive information (without your express permission)
Pass data to advertising networks
Pass personally identifiable data to third parties
Pay sales commissions
You can learn more about all the cookies we use below
Granting us permission to use cookies
If the settings on your software that you are using to view this website (your browser) are adjusted to accept cookies we take this, and your continued use of our website, to mean that you are fine with this. Should you wish to remove or not use cookies from our site you can learn how to do this below, however doing so will likely mean that our site will not work as you would expect.
More about our Cookies
Website Function Cookies
Our own cookies
We use cookies to make our website work including:
Making our shopping basket and checkout work
Determining if you are logged in or not
Allowing you to add comments to our site
There is no way to prevent these cookies being set other than to not use our site.
Social Website Cookies
So you can easily "Like" or share our content on the likes of Facebook and Twitter we have included sharing buttons on our site.
Cookies are set by:
The privacy implications on this will vary from social network to social network and will be dependent on the privacy settings you have chosen on these networks.
Anonymous Visitor Statistics Cookies
We use cookies to compile visitor statistics such as how many people have visited our website, what type of technology they are using (e.g. Mac or Windows which helps to identify when our site isn't working as it should for particular technologies), how long they spend on the site, what page they look at etc. This helps us to continuously improve our website. These so called "analytics" programs also tell us if , on an anonymous basis, how people reached this site (e.g. from a search engine) and whether they have been here before helping us to put more money into developing our services for you instead of marketing spend.
We use:
Turning Cookies Off
You can usually switch cookies off by adjusting your browser settings to stop it from accepting cookies (Learn how here). Doing so however will likely limit the functionality of our's and a large proportion of the world's websites as cookies are a standard part of most modern websites
It may be that you concerns around cookies relate to so called "spyware". Rather than switching off cookies in your browser you may find that anti-spyware software achieves the same objective by automatically deleting cookies considered to be invasive. Learn more about managing cookies with antispyware software.
The cookie information text on this site was derived from content provided by Attacat Internet Marketing http://www.attacat.co.uk/, a marketing agency based in Edinburgh. If you need similar information for your own website you can use their free cookie audit tool.
"We do not store credit card details nor do we share customer details with any 3rd parties"